Career Opportunities
We have continuing requirements for talent, drive and energy in these areas
Oracle Professionals
Maru Solutions has systems integration and business process modernization opportunities for Oracle ERP professionals. We are looking for E-Business Suite engineers, functional analysts, module designers, business analysts, project designers, systems analysts, delivery managers. Experience in cloud deployment in commercial and public sector environments in highly desired.
Business System Analysts
We are looking for energetic and effective business analysts and project managers with experience in planning, designing, and building complex business systems and supporting program management operations. You will get to apply your skills and experience in management consulting, enterprise application integration, requirements analysis, data analysis, SDLC and IT systems integration.
Software Engineers
We are always looking for talented developers with experience in building applications on Windows, Linux and cloud platforms. Our projects involve a diverse set of skills including Microsoft .NET, SharePoint, Amazon Web Services, Azure, Oracle PL/SQL, Linux, Java, C#, Crystal Reports and Tableau.
IT Systems Engineers
We are hiring enterprise IT architects and operations professionals. If you are technically curious and enjoy solving complex problems, we have opportunities for system administrators, network engineers, operations specialists, service desk professionals, and IT service managers. Experience in Microsoft solutions, cloud services, routing and switching, technology road mapping, and customer support is highly desired.
---
Contract Vehicles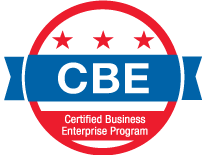 NAICS Codes: 541511, 541512, 541513, 541519, 541611, 541614, 541618